Have you decided to update your interiors this year? Whether you are renovating your bathroom, kitchen, hallway, or living room, transform your home today with Tileshack tiles! If you're not sure where to start, this guide will offer tips and advice to help inspire your tiling project.
Experiment With Colour
This year, dare to add bold colour to reflect your style and personality! Bold colour tiles are also a cost-effective way to transform a room if you don't have the budget for a full renovation. Even just a few colourful tiles will transform the look of a room.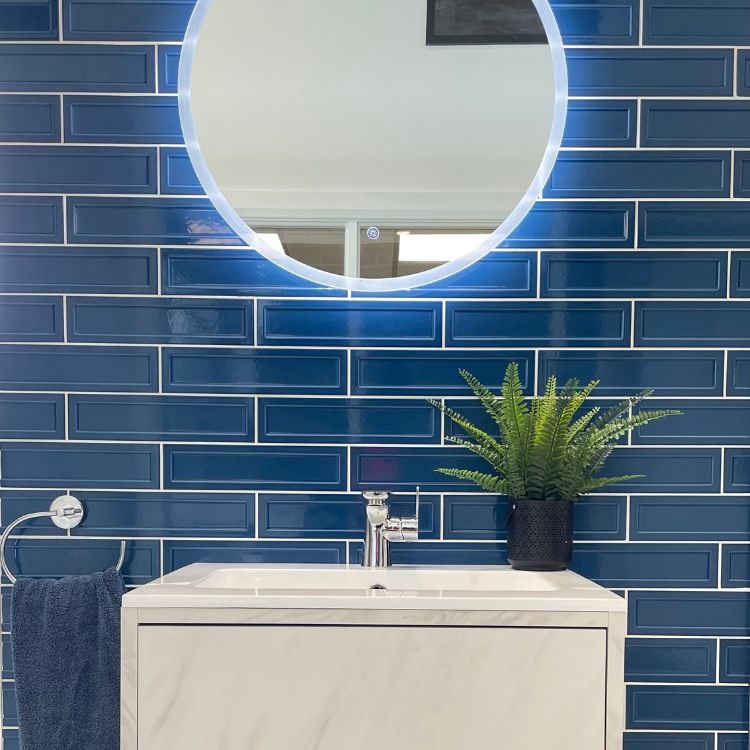 Bold colours work in large and small spaces. Use a warm, bright colour in smaller rooms with an absence of natural light, and feel free to play around with darker colours in larger and brighter spaces. Use your chosen tile as a border to break up a block of plain colour, create a feature wall, or tile the floor to make a statement.
Blue tiles create a calm, ambience to boost your mood. If you are looking to add invigorating colour to your bathroom or kitchen without overpowering the space, then blue is the hue for you. Shop the range here.
Yellow will help brighten up a room, especially one with limited natural light. It also helps to keep a room feeling warm and cosy. The Palm Striped Hex Tile will look great as a feature wall in your bathroom, while the Olden Mustard makes a wonderful floor tile in any room.
Pink tiles are back in style, in a huge way! This fun colour will add a retro feel and glamour to your bathroom or kitchen. The Metro Rosa Pink Tile is great for a kitchen backsplash or bathroom wall.
Green is reminiscent of nature and brings tranquillity into a home. Our Mykonos Emerald Tile is a true statement piece which adds energising colour to a contemporary bathroom.
Bring Nature Indoors
Add a touch of nature to your home with organic texture tiles! Organic textures show no sign of going out of style and are set to become more popular in 2023.
Stone effect tiles will add depth and luxury to your home. Although they look just like natural stone, they are lower maintenance and less expensive. They River Scrat Grey Tile will create a rustic focal feature in any room of the house, whether it be your living area, bathroom or kitchen. With its unpolished finish and horizontal stripe detailing, this contemporary tile has the character and texture of raw, natural stone.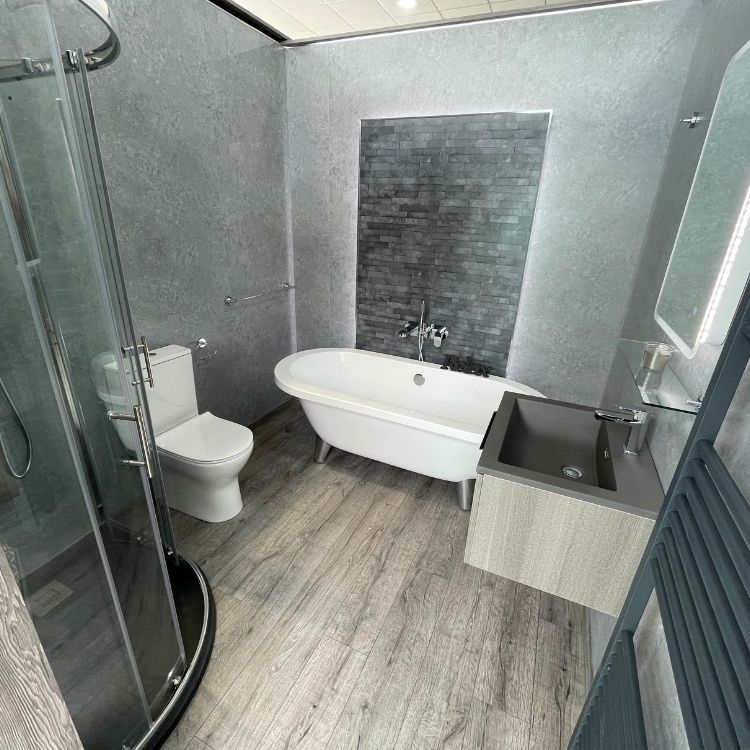 You can't go wrong with wood tones in any room of the home! Our wood effect tiles replicate natural wood but are more durable and cost-effective than the real thing. This means they are suitable areas of the home with high foot traffic and moisture such as the kitchen and bathroom. They are also highly versatile – use them to create a light and airy feel or to add texture and warmth to your floors. Our wood effect tiles come in a range of colours, from rich browns to greys. To shop the range, click here.
Marble is timeless and adds warmth and luxury to a room. It will also make your space feel bigger and brighter. Our marble effect tiles come in a wide variety of sizes, shapes, and designs, from large format to mosaic tile. Browse the range here to find the perfect marble tile for your space.
Update Your Kitchen Floor
Is your kitchen floor looking a little drab? This new year, refresh your kitchen with a new floor tile! The kitchen is one of the busiest rooms in the house, so it experiences a lot of heavy foot traffic. It's also prone to moisture, spills, stains, and mould. This means you should choose a floor tile that not only looks incredible but is also easy to maintain.
Porcelain tiles are best for the floor because they are very hardwearing and durable. Porcelain absorbs less water, so they are also resistant to stains and are less likely to get mouldy.
Textured tiles tend to trap dirt, which isn't ideal for a kitchen floor. The smoother the tile surface, the longer it stays clean, so go for a glazed tile. The glaze also helps prevent the absorption of water and stains, making the tile much easier to keep clean.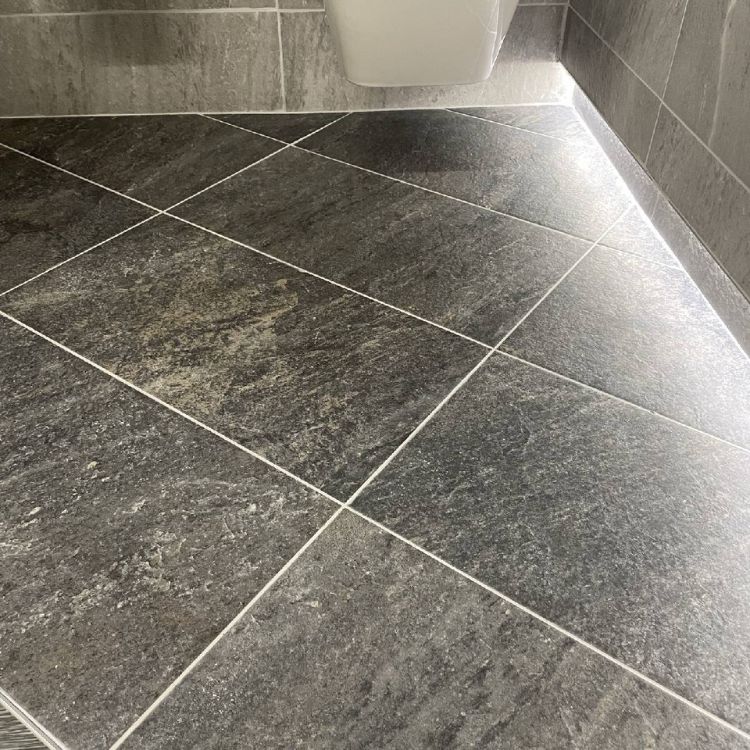 Grout is more porous than tile, so it absorbs moisture and stains more easily. This can make your grout look grimy and mouldy, which is never a good look. We recommend large format tiles for your kitchen floor as these require less grouting, so your floor looks as good as new for longer. Our large format tiles will make your kitchen look sleek and spacious!
Dark tiles can hide dirt, dust, water spots, and imperfections on your kitchen floor. The Esagono Nero is one of our bestselling tiles and it's not hard to see why. This bold hexagonal tile will stand out in a modern and contemporary kitchen. It also has an easy-to-clean surface and is made from durable, glazed porcelain.
Strip Back Your Space
This year, why not strip back your interiors with minimalism? If you are tiling your bathroom, a minimalist look will also make it more relaxing.
White or light tiles will make a room look bigger and airier and create a sense of uniformity, which is essential for a minimalist look. We stock a wide variety of white and cream wall and floor tiles, so you can tile the whole room. Shop the range here. We recommend sticking to plain, large-format tiles for a minimalist bathroom, as this results in fewer grout lines. The simpler you can make your surroundings, the better!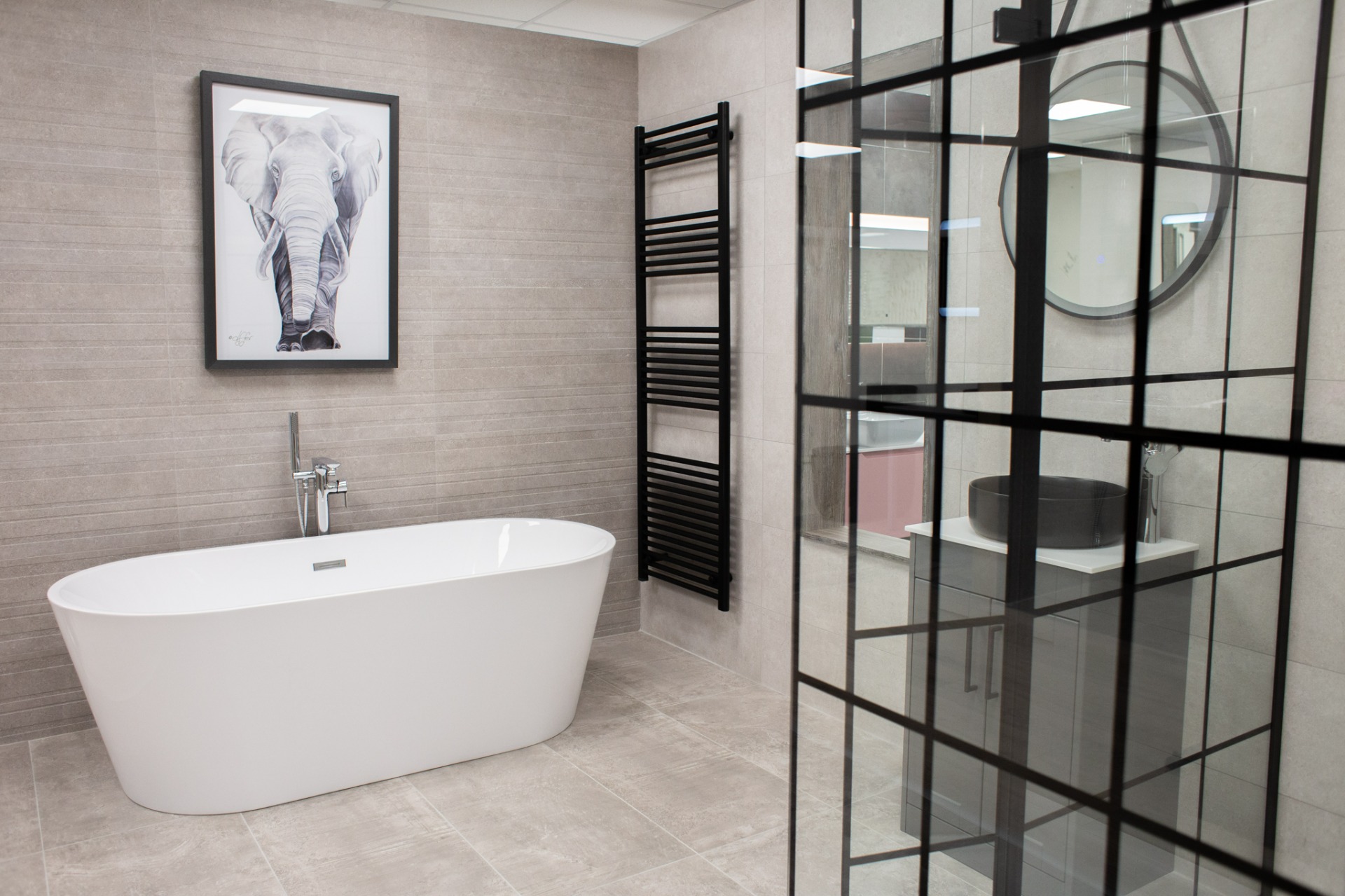 Coordinate the rest of your bathroom (e.g. minimalist furniture) with your colour scheme. If you don't want to add any more white or cream, go for neutral, earthy tones or black.
Have you decided how to update your décor this new year? Shop tiles online, or visit one of our Tileshack showrooms to view a wide selection on display. Our team will be happy to show you samples and offer advice on this year's latest tile trends! For showroom opening times and locations, click here.